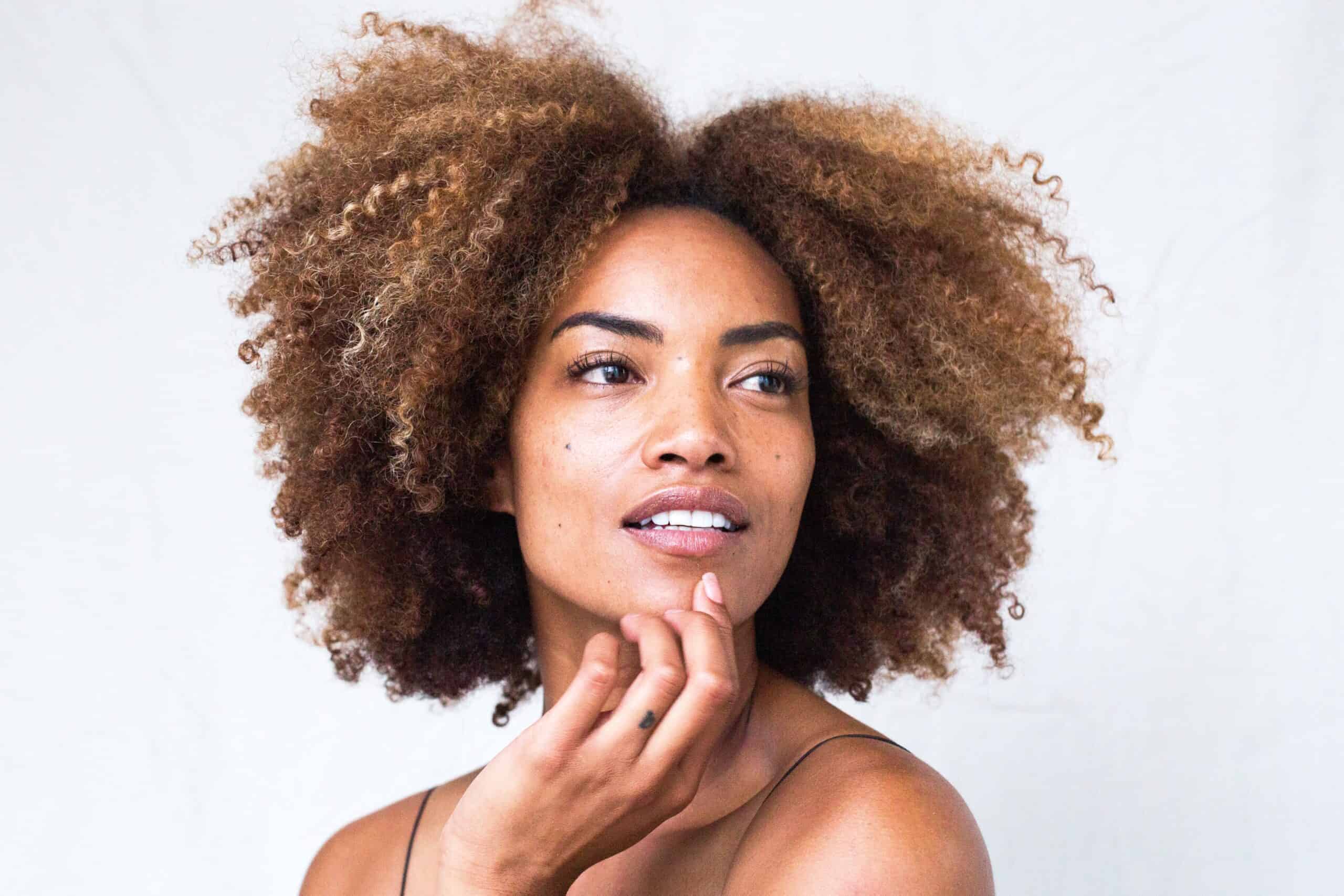 15 Dec

What Is AccuTite? Everything You Need To Know

With so many cosmetic and aesthetic medicines available today, it can be challenging to know which is the best option for your unique situation. Additionally, many aesthetic medicine treatments require a significant investment or long recovery time, making them unattainable for many interested individuals. AccuTite, however, is unique in many ways and provides an optimal solution for a wide range of patients.

What is AccuTite? AccuTite is a cosmetic medical procedure that is a part of the Radio-Frequency Assisted Lipolysis family of technologies (also known as RFAL). Using AccuTite, individuals can easily achieve tighter skin or reduced fat with precise accuracy. Similar in many ways to traditional facelift methods, AccuTite is superior due to its minimally invasive nature and short recovery time.

So, is AccuTite only used to tighten areas of the face? Is this type of technology appropriate for use in this way? AccuTite is one of the most misunderstood aesthetic medicine treatments. This post will answer all of your questions regarding AccuTite treatment, recovery, and benefits. By doing so, we hope to instill the confidence you need to make an informed decision regarding your AccuTite treatment.
Everything You Need to Know About AccuTite
While your Tulsa Holistic Medicine provider is the best resource you could ask for regarding this type of procedure, you likely have questions that remain unanswered. Maybe you are beginning to research AccuTite for the first time, wondering if this revolutionary treatment is suitable for your situation. Keep reading to learn more about how AccuTite can help you! 
How Does AccuTite Work?
AccuTite is a cosmetic medical procedure that uses a small wand to emit precise radio-frequency contractions to a targeted area of the face or body. AccuTite is a part of the Radio-Frequency Assisted Lipolysis family of technologies (or RFAL). 
Using a combination of targeted heating of fat cells and minimal contractions of the skin, AccuTite easily and effectively tightens saggy skin and eliminates excess fat. AccuTite is a minimally invasive procedure that takes place within the office under light sedation or local anesthesia, depending on the areas receiving treatment.
AccuTite provides immediate results that will continue to become more evident for up to one year following the initial treatment, unlike more traditional facelift and skin tightening techniques. With an immediate boost to self-confidence and a quick recovery time, AccuTite is becoming the preferred procedure for individuals with a wide variety of concerns.
AccuTite Treatment Areas
Due to the incredible precision and accuracy of AccuTite, almost any area of the body is easy to treat! AccuTite provides skin tightening and fat reduction to both the face and body, making it easy to improve areas of concern. 
Treating Areas of the Face With AccuTite
An alternative to traditional facelift techniques, AccuTite can help easily and effectively treat almost any area of the face. With minimal recovery time, bruising, or swelling, AccuTite allows you to achieve the results you desire without having to worry about an arduous recovery. 
A few of the most common areas of the face that one can easily treat with AccuTite include the following:
Eyebrows
Neck
Lower Face ("marionette lines" or lines at the corners of your mouth)
Periorbital Area (upper and lower eyelids including the area around the eye)
Nasolabial Folds (also known as "laugh lines")
As we age, the skin of our face tends to sag and develop new lines and wrinkles. With AccuTite, you can once again look as young as you feel.
Treating Areas of the Body With AccuTite
Perhaps more common than AccuTite treatments for the face are AccuTite treatments for the body! Whether you have lost skin dexterity due to aging or have recently lost weight, sagging skin can be both embarrassing and cumbersome. AccuTite can help tighten skin while reducing fat in many areas of the body.
A few of the most common areas of the body that one can easily treat with AccuTite include the following:
Abdomen
Thighs (inner and outer thighs)
Knees
Hands
Upper Arms (region from the armpit to the elbow)
Armpits
Back
AccuTite can help to restore confidence that you may have lost due to sagging or wrinkled skin virtually anywhere on the body. Unlike other skin tightening and fat reduction techniques, AccuTite does not require a lengthy recovery period, allowing individuals to return to their daily routines with minimal disruptions. 
Benefits of AccuTite
As you can already imagine, there are numerous benefits to AccuTite treatment. Many practitioners across the country recommend this aesthetic medicine treatment as a superior alternative to traditional skin tightening techniques.
Immediate Skin Tightening
The effects of AccuTite are visible immediately. This can provide a tremendous boost in confidence and satisfaction for individuals. You will see results as soon as you finish your treatment. However, these results will continue to improve for six weeks to a year following the initial treatment.
Permanent Fat Reduction
AccuTite is a permanent treatment solution. With this incredible technology, you can achieve permanent fat reduction and skin tightening to areas of your face or body that cause concern. It is important to note that although AccuTite is a permanent treatment, it will not prevent additional lines or fat from forming.
Minimally Invasive Treatment
There are many types of skin tightening and fat-reducing treatments available today. However, many of these are invasive procedures requiring surgery and a lengthy recovery. AccuTite, however, is performed in an office setting. While some patients receive light sedation, others require only local anesthesia. This not only makes the treatment time faster but also expedites the recovery process.
Easy Recovery Process
We have all heard horror stories of skin tightening treatments causing extensive bruising, extreme swelling, and extended recoveries. AccuTite does not fall into this category. Because of the minimally invasive nature of this procedure, patients are often able to return to their normal activities in just a few days. 
Improves Self-Confidence & Overall Health
We all lose dexterity in our skin as we age. This naturally leads to wrinkles and sagging. For some people, this happens earlier in life than for others. While this should not be a source of shame, it often causes a decrease in self-confidence. Without confidence in their body, many individuals restrict themselves regarding the activities in which they participate and the clothes they wear.
AccuTite works to restore self-confidence, promoting overall health and wellness for individuals of all ages. This is a benefit that should not be overlooked. 
How Safe is AccuTite?
Many individuals wonder how safe this type of treatment is. AccuTite is incredibly safe. It is cleared by the FDA! Additionally, several safety measures are put in place to provide the highest level of safety and comfort. Your AccuTite provider will be highly trained in providing this type of treatment and will work to ensure your comfort at all times.
Your AccuTite Experience
Curious about AccuTite but not sure what to expect? While each provider varies in their unique approach to treatment, you can generally expect your treatment to be divided into three stages: consultation, treatment, and follow-up. 
During your initial consultation, you will discuss the areas of concern with the AccuTite provider and learn more about how this revolutionary treatment can benefit you! On the day of your treatment, you will receive a local anesthetic or light sedation. The treatment is comfortable, often lasting less than an hour. Recovery times for AccuTite vary based on your unique treatment plan. However, you can expect to schedule a follow-up appointment to track your progress within a few months of treatment.
Schedule Your AccuTite Appointment Today!
What are you waiting for?! AccuTite has proven to be an easy and effective skin tightening treatment for individuals of all ages. Are you interested in learning more? Contact our Tulsa AccuTite team today!